Welcoming a newborn can be overwhelming, even if it isn't your first child.  These clients of mine found themselves in this exact situation in their 2-bedroom condo in Brooklyn.  The couple already had two daughters, and were now expecting another baby girl.
With another baby on thew ay in their forever home, they needed more space.  So they reached out to me for help, and after going through their plans and vision for the home, we got right to work!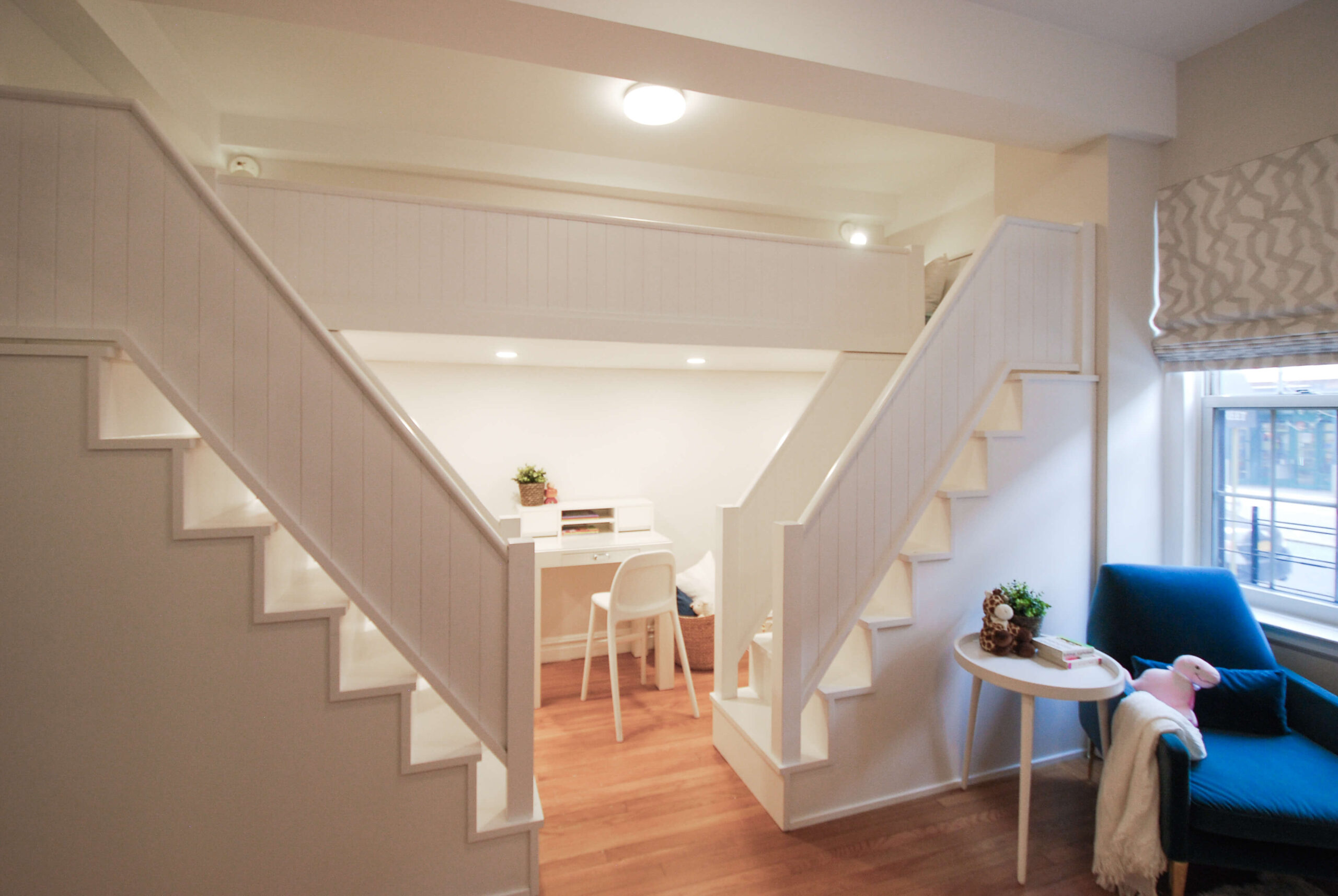 The result was a completely transformed bedroom with a double bunk bed on the upper area and a study room/storage zone underneath.  The beds are big for the girls, and also provide each of them with some privacy.
The other side of the room is for the nursery, I designed these custom cabinets to emphasize the ceiling heights and to provide ample storage space for all their stuff.  Once the newborn grows out of her bassinets, she will be moving into a new crib placed in between these custom cabinets. And somewhere down the road, the crib will be replaced with another custom bunkbed!
The room has been transformed into a sophisticated yet fun sleeping and play space, where there is also plenty of storage as well as privacy for each of the little girls to enjoy.
In addition to the bedroom transformation, we helped this family update their kitchen gray tone shaker style cabinetry and white quartz countertop.
In between doctors appointments, staying healthy, and taking care of your kids, making sure your home is ready for baby #3 may be one of the biggest worries occupying your thoughts.  Don't put it off any longer; by booking a Discovery Call with me, you can go about taking care of your kids (and yourself) while we work on designing a room that is ready to welcome your newborn!